Team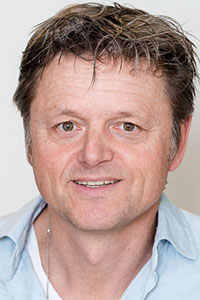 Maurice Bom
General practitioner, BIG nr: 09020115201
A brief introduction of myself; I graduated in 1989 from medical school and wanted to see the world. Therefore, I finished a tropical training including surgery and gynaecology. I went to Zimbabwe in 1992 as a medical officer in a district hospital where I experienced a completely different culture and practice of health care. These years have definitely formed me. After coming back, I was interested in the organizational aspects of healthcare so I completed a master's degree in public health. I worked in Brazil for the National Leprosy and Tuberculosis Programme. Again a wonderful experience, but after 3 years I missed direct contact with patients. With this background I studied for GP in 2002. Until today I do this work with great pleasure and enthusiasm. As a family doctor you can make a difference at certain times in one's life. Along with my partner we have a son (1998) and a daughter (1999)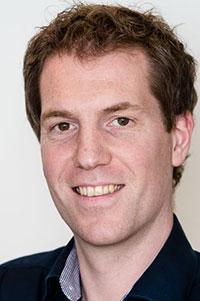 Marc van der Pas
General practitioner, BIG nr: 59909274701
As a doctor I like an open and friendly approach. Together withmy colleagues I want to deliver modern GP care while maintaining the personal relationship with the patient. I was born in 1981 and grew up in the east of Amsterdam. In 2007 I graduated as a doctor from the University of Amsterdam-AMC. I have worked as a doctor in the internal medicine department of the Lukas Andreas Hospital in Amsterdam West and at the emergency department of the Flevo Hospital in Almere. With this experience, I started on the GP course at the AMC in 2009 and early 2012 I finished successfully. I then worked as a general practitioner in Curaçao for half a year. I have a special interest in small surgery , anti-inflammatory injections and elderly care as well as palliative care (care in the last stage of life). I enjoy working in the multicultural neighborhood Amsterdam Zuidoost very much. I am married and have two daughters (2010 and 2013).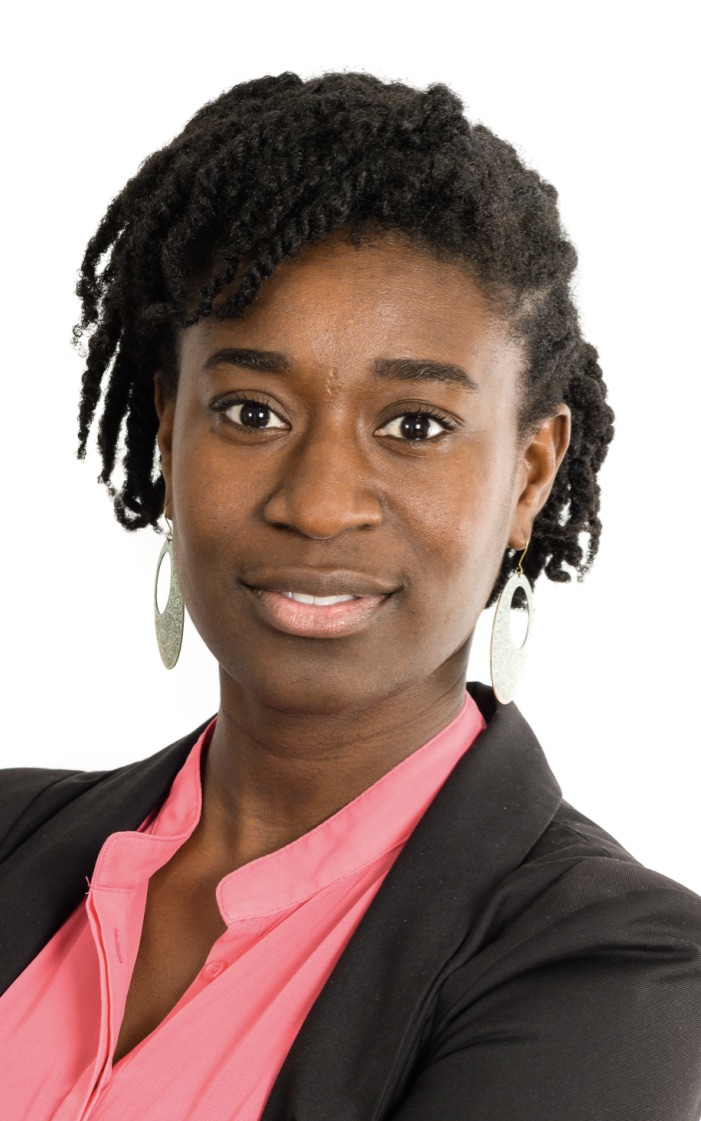 Addy van der Woude
General practitioner, BIG nr: 89909571101
Since I became a GP I have been working with great pleasure in Amsterdam Zuidoost. Previously in the Holendrecht district, but from February 2018 at Huisartsen Ganzenhoef. I grew up in the neighborhoods Bullewijk and Holendrecht and attended primary school there aswell. At primary school I already knew I wanted to become a doctor. During the study of medicine at the VU, it quickly became clear to me that I wanted to become a general practitioner. I like the diversity of the work of a GP. There is no day like the other. During my office hours I see all sorts of different people, of different ages and with all kinds of different problems passing by. Before I became a general practitioner, I worked in a nursing home for a year. During the GP training I gained extra experience in psychiatry, rheumatology, emergency first aid and in paediatrics. I also worked in general practices in Amsterdam-South and in Osdorp. I find it special that I can work on your health, together with you, nearby the neighborhoods where I grew up. Of course I wish you great health but when necessary, I welcome you at the consultation hour.
Job Scherer
General practitioner, BIG nr: 19918066201
I work at Huisartsen Ganzenhoef since October 2021. I have been a general practitioner since 2021. As a doctor I have previously worked in a hospital and in a psychiatric clinic. I followed my education as a general practitioner in Amsterdam. After filling in several times as a substitute general practitioner at Huisartsen Ganzenhoef, I now work here every Thursday with great enthusiasm.
Tessa Brik
General practitioner trainee
From March 1, 2022 to March 1, 2023 I work as a general practitioner in training at Huisartsen Ganzenhoef. I studied medicine at the LUMC. After graduating, I worked at the neurology department, first aid department and addiction care in The Hague. Now I'm doing PhD research and I also occasionally teach nurses through Festina Lente.
In the coming year I will working with great enthusiasm in Huisartsen Ganzenhoef for my study as future general practitioner.
Sherida
Doctors assistant
My name is Sherida. I was born in 1980. Until the age of 13 I lived in Ganzenhoef. At that time there were mainly high-rise blocks. And there was the big slide at the metro station. That was a lot of fun. From the age of 13 to my 23rd year, I lived close to Den Bosch. Eventually, I moved back again to Amsterdam. Before this I have worked for 10 years as a doctors assistant in Ganzenhoef in a large health center. Before that I worked for 6 years as a nurse in a nursing-home. I live with my boyfriend. Together we have a daughter and a son.
Angela
Doctors assistent
My name is Angela. I was born in 1986. I have worked several years in the employmentagency industry, which I have always done with pleasure. However, I missed the personal touch and care for people. That's why I started the training of doctor 's assistant, which I successfully completed in 2014. As of August 2015 I work at Huisartsen Ganzenhoef.
Soumaja
Doctors assistant
I work with Huisartsen Ganzenhoef since 2015. I live in Hilversum, but grew up in Amsterdam. After doctors assistent training I soon ended up with Huisartsen Ganzenhoef. I enjoy working in this area with its varied and diverse population.
Harriët
Doctors assistant
I have enjoyed working at Huisartsen Ganzenhoef since 2020. I have been a doctor's assistant since 2008. Before Huisartsen Ganzenhoef I have worked in various general practices in Amsterdam and Almere. I myself grew up and I also live in Amsterdam Southeast.
Monica
Doctors assistant
Works as doctors assistant at Huisartsen Ganzenhoef since 2021.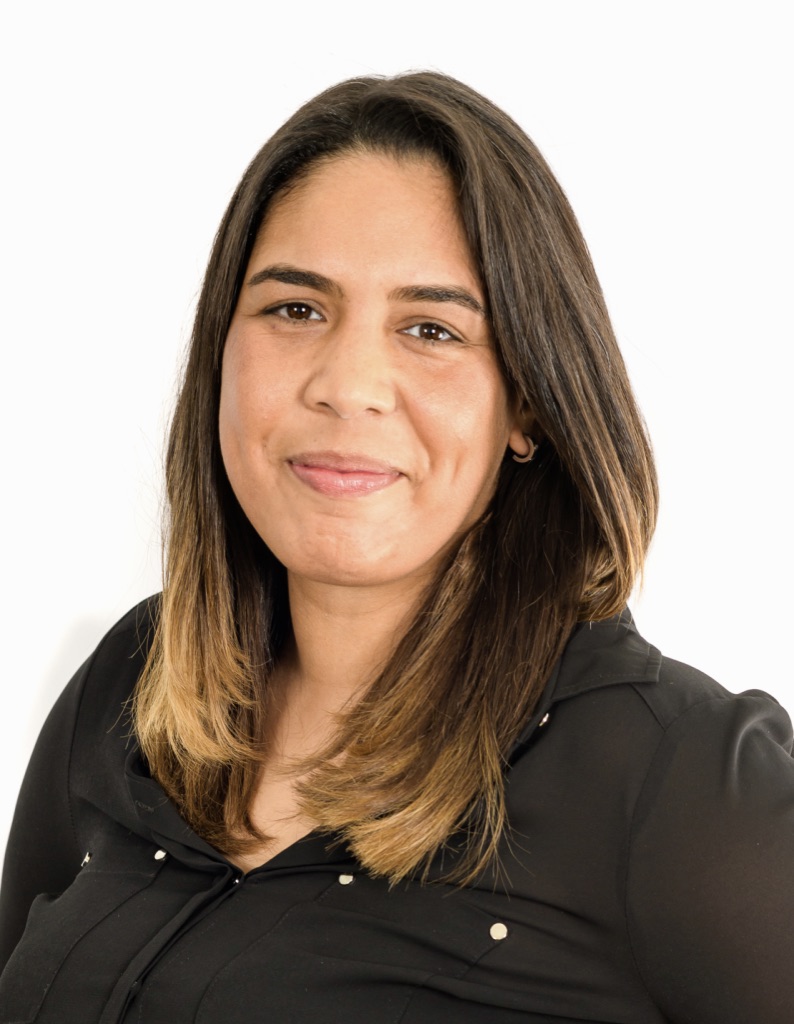 Deborah
Doctors assistent and Nurse practitioner (POH-somatiek)
I have been a doctor's assistant since 2004 and have experience in the General Practice ofice and as a doctor's assistant in emergency care. I have been working at Huisartsen Ganzenhoef as a doctor's assistant since 2018. In 2019 I started the training as a nurse practitioner (POH-S) and after having successfully completed it, I have also been working as a nurse practitioner at Huisartsen Ganzenhoef since 2020. I grew up in Amsterdam Southeast and I still enjoy living there.
Samira Balouah
Nurse practitioner (POH-somatiek)
Since November 2019 I am enjoying working as a nurse practitioner at Huisartsen Ganzenhoef.
I have been working in healthcare since March 2005. After graduating as a doctor's assistant, I started pain treatment at the St. Antonius Hospital in Nieuwegein. It was a great educational time. During the pain treatments that took place within the OR complex, I came in contact with anesthesia. My interest in anesthesia was so great that in September 2006 I started training as an anesthesia assistant at St. Antonius Hospital. After obtaining my Anesthesia assistant diploma, I started to specialize further in 2012 as a pain consultant. Good to be back at my old, trusted workplace, only now in a different position.
After having enjoyed working for many years as an anesthesia assistant and pain consultant, I was ready for a new challenge. I decided to follow the POH somatiek course at Breederode Hogeschool in Rotterdam and in December 2019 I graduated as nurse practitioner.
At Huisartsen Ganzenhoef I am mainly concerned with chronic care (diabetes, cardiovascular disease and quit smoking). In addition, I still work as an anesthesia assistant and pain consultant at St. Antonius Hospital. What I find important in my position as nurse practitioner in chronic care is to inform patients as well as possible about their illness. My tasks are focused on guidance, monitoring and providing information. Because through a healthy lifestyle you as a patient can ensure that you have little or no nuisance from a chronic condition. I also think it is important that patients feel heard and understood. Your problems can always be discussed with me.
Ank van Baar
Nurse practitioner (POH-somatiek)
Ank van Baar works with us since 2021 as nurse practitioner.
Bianca Simpson
Nurse practitioner elderly care (POH-O)
In 2020 I started working at Huisartsen Ganzenhoef as a nurse practitioner for the elderly (POH-O). It is with great pleasure that I help the general practitioners in setting up this new discipline in the general practice. Before that I followed a special training.
I have many years of experience as a nurse in the academic hospital in Paramaribo, in various nursing homes in Amsterdam and in a nursing department of the AMC. After graduating from a dialysis course, I worked for several years in the dialysis department of the VUMC. I also worked at the CIZ, the organization sets the indications for people who have to go to a nursing home or other institution.
I was born and raised in Paramaribo in Suriname. I have been living in the Netherlands for many years now. I enjoy living in Amsterdam Southeast and I really enjoy working in Southeast now.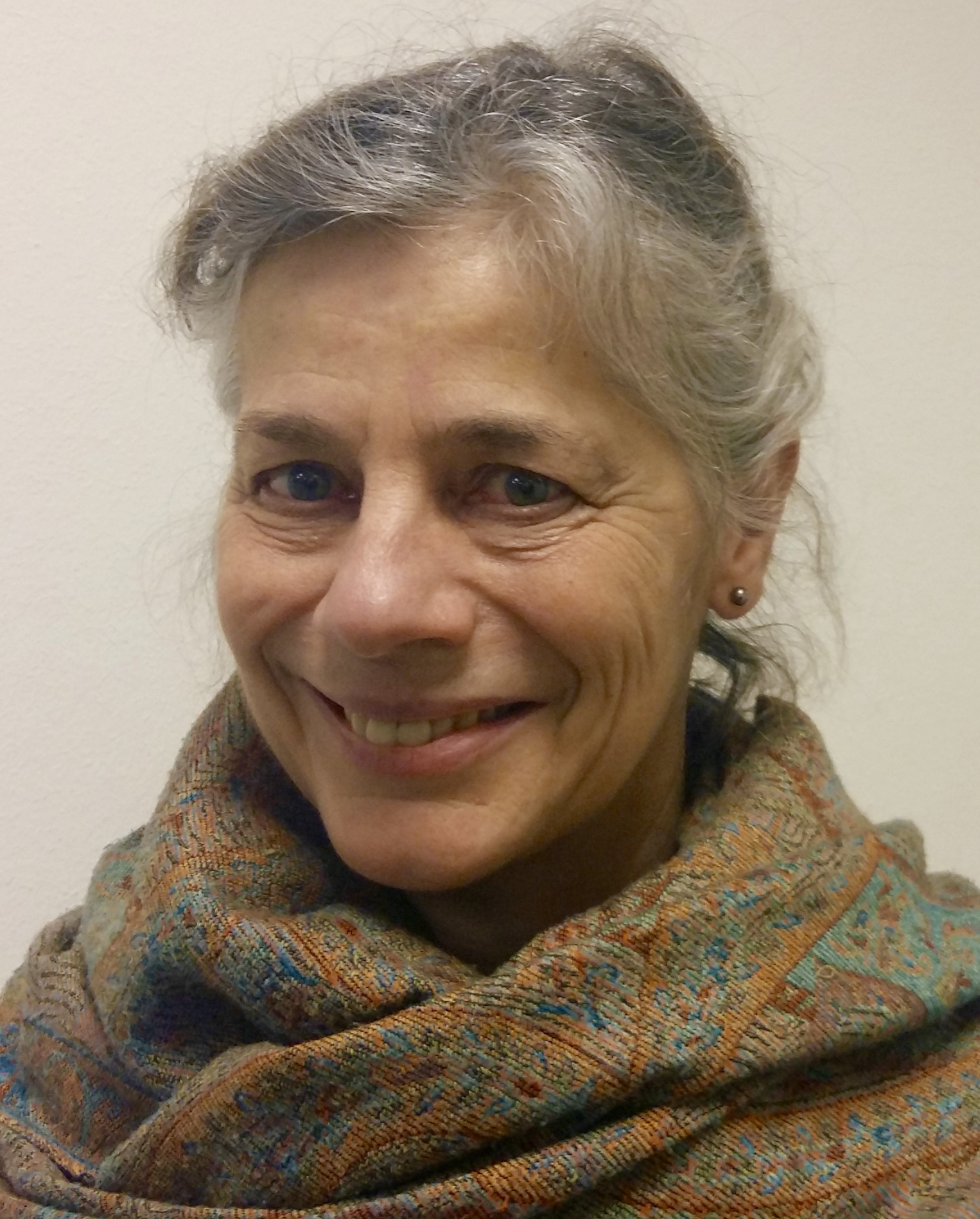 Keetje de Boer
Psychologic therapist (POH-GGZ)
From 1978 I am working as a nurse in the healthcare system. My first experience was on the "outpatient department Ganzenhoef." After that among other things I worked in the AMC hospital, a shelter for single mothers and in various refugee centers. The last eight years I worked as a psycho-social therapist in a practice for mental health where I treated youth, adults and families. My interest has always been in the spiritual wellbeing of men and how his or her story affects the body and mind. By talking, listening and using a creative approach in the conversation, I try to improve mental well-being and to find solutions for problems you experience. Trust and openness are important.
In practice, I support the general practitioners, Marc and Maurice, with the questions you have about your mental health or that of your children. You can make an appointment after consultation with your GP.
I'm married and have three adult children. Besides my work I like to expand my knowledge continuously. I like singing and being creative with clay or stone.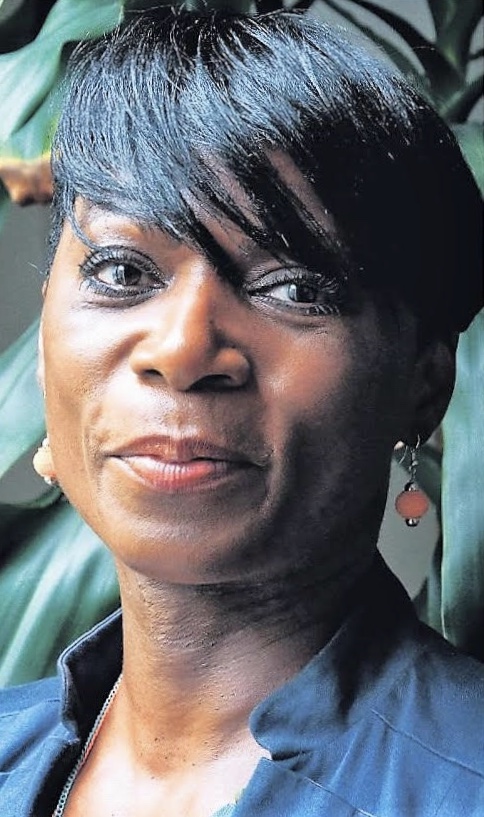 Ingrid Sporkslede
Psychologic therapist (POH-GGZ)
My name is Ingrid Sporkslede. I have been working in healthcare for 40 years, of which the last 20 years as a social psychiatric nurse (SPV). I've been working at Arkin as an SPV since 2006 and as a psychologic therapist (POH GGZ) at various general practices; in February 2019 I started at Huisartsen Ganzenhoef.
Over the years, I have increasingly focused on transcultural issues, including Winti.
On the one hand because of my own background, but mainly because I noticed that there is a need for it. The Netherlands is becoming increasingly diverse in terms of cultural and religious backgrounds. This can entail other issues and other approaches in healthcare.
As a Winti consultant and transcultural worker, I help people from non-Western cultures, who sometimes have a different explanation for their illness than those given in regular care. The trajectory that is started with them often does not match their own ideas and beliefs. My approach is always used as a dual track policy; together with the practitioner, I let the Western and non-Western treatments match.
I think it is important that everyone is heard and that everyone feels that he/she is being taken seriously here with his/her complaints. I am open to all people, cultures, religions and backgrounds. Taking people as they are is very important to me.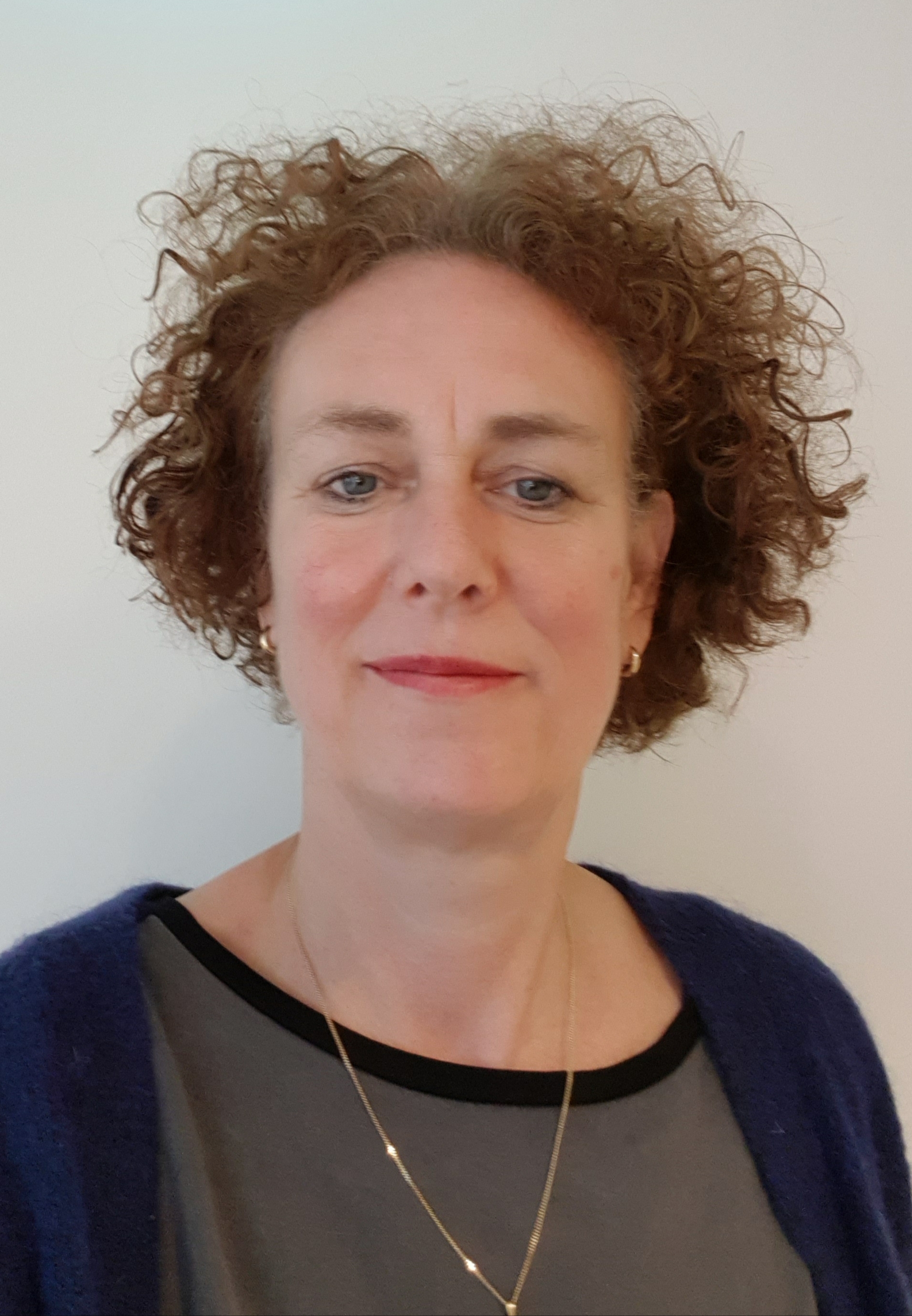 Leanne Beukers
Nurse practitioner social domain
In April 2019 I started as Social Support Practitioner. Patients are referred to me by the GP's if there are problems or questions in multiple areas of life. I can think along about solutions and possibilities in the social domain and possibly request appropriate help and support. We mainly want to make use of the possibilities that the Bijlmer offers. And I know that is a lot, because in addition to my job at the GP practice I also work in a social district team in the Bijlmer.
I enjoy working in the general practice. The great thing about my work in the Bijlmer is the diversity of people I come in contact with. I find it a challenge to keep looking together again and again to help and move forward.
About myself; I was born in Drenthe and now live in Weesp with my children aged 17 and 23.
Hilda Brouwer
Practice manager
From May 2019 I have been working as a GP practice manager at Huisartsen Ganzenhoef. I am involved in non-patient-related activities. My most important task is unburdening the doctors in the practice organization. I do this with pleasure and my heart & soul.
In practical terms, this means that I work on the organization of the primary care and co-operation of other primary care givers in the neighbourhood. Personnel management is an important part of this. We are a close team and I pay a lot of attention to the well-being of employees and the promotion of expertise. I also contribute to improving the quality of care. There are several processes that run for this in the general practice. The practice participates in projects in the district and the city, aimed at improving care and innovation in care. Supervision and organization of these projects and processes is an important task for the practice manager. Ongoing projects include Krachtige Basiszorg, OZO Contact Zorg and the initiation of Positive Health in the practice.
Another important point of attention is the promotion of co-operation with other organizations in Amsterdam Southeast. This involves working in a neighborhood-oriented manner with the aim of improving the well-being of the residents of Southeast.
I work in several general practices and medical centers in the Amsterdam region. Every practice has its individuality and there are always differences, but everywhere a high level of quality and accessible care is paramount.
My background is diverse, I am a nurse with specialization in psychiatry and cardiology (currently not practising); graduated as a business HR Manager and a postmaster in Master Health Administration. I like to follow new developments and learn every day.
In my spare time I am active for the Red Cross, my great love is my commitment as a volunteer staff member during the 4-day walk of Nijmegen. Then, together with a colleague, I take care of the nearly 900 volunteers who work for the walkers behind the scenes.
You may have already noticed it: That whatever I do, it always as to do with the well-being of people.